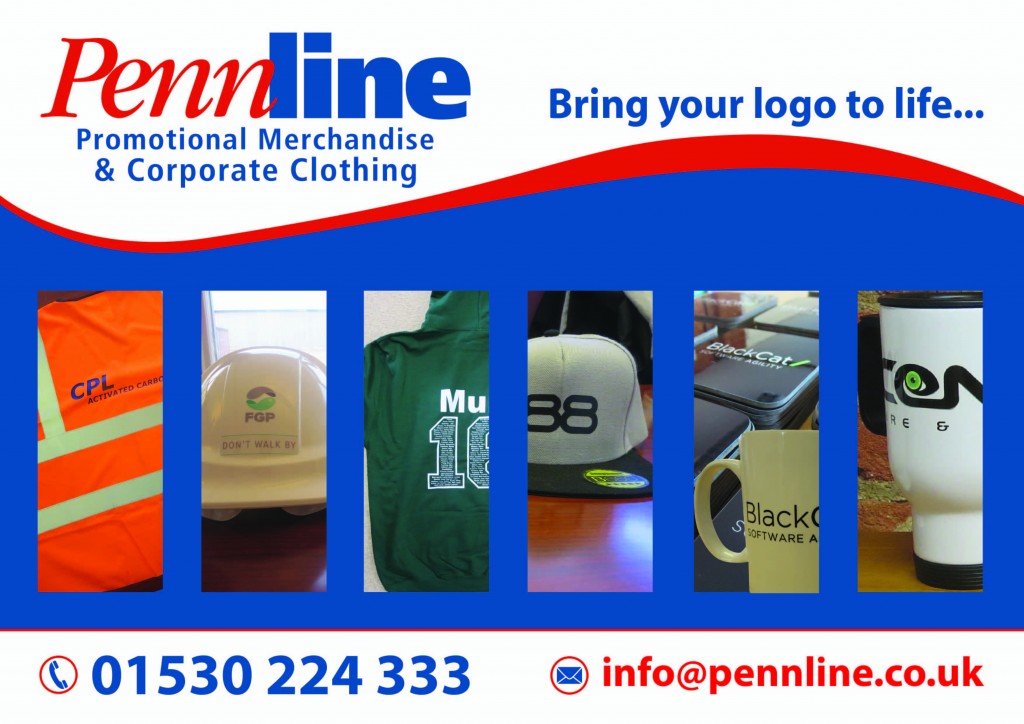 As we all look ahead to what will hopefully be another busy and successful business year, we reflect here on the broad range of products and services that we supply to our valued customers, a sample of which can be seen in the above picture.  With the widest possible range branded workwear, PPE and promotional merchandise on offer, Pennline is pleased to be considered a one-stop-shop for many leading companies.  As you can see our range includes corporate clothing, safety equipment, mugs and drink coasters, to name but a few!
One of the many attributes of a leading supplier of workwear and promotional items is the ability to add value and exclusivity to your products via a state-of-the-art in-house design and printing capability, all of which can be completed in-house by experienced and skilled staff, who share their customers' passion for excellence and brand differentiation.
Here at Pennline, we are pleased to offer this service, having invested in high-end software and hardware solutions that allow us to fulfil the most complex and varied of design and print tasks requested by our customers.  The range of items we can print onto may surprise you!
Personalisation of workwear, PPE or promotional items offers many commercial and practical benefits, including:
Promoting your brand, logo or corporate message;
Allowing your staff to stand out from the crowd;
Ensuring all staff are dressed to the same standard and styling/corporate guidelines;
Ensuring workwear is only used for its intended purpose, ie work!
Creating fun/practical value-added gifts and mementos that will be appreciated by customers, prospects, staff and other business associates/partners – a relatively inexpensive way to get your name "out there", with the additional possibility of adding contact details or website addresses, if appropriate.
Pennline's in-house design team can create design ideas or moodboards for your particular project, and if you have particular logos or images you want included, we can accept such artwork in all main file formats.  PDF proofs of the final designs will be submitted to the customer for checking and approval, before the printing begins.
Various printing technologies are available, and we will help you select the best method for your particular requirement.  The heat pressing of transfer graphics is a versatile and popular method, capable o printing high quality and hard-wearing designs onto a number of different items, including clothing, mugs and caps.
For certain fabric types, particularly some synthetic materials, high tech sublimation printing can be used, whereby gaseous inks penetrate the fabric to impart a permanent, full colour image, which is extremely durable and long lasting.
So, whatever your workwear or promotional requirements, let Pennline offer you our personal touch with our in-house design and printing service.  We look forward to adding you to our list of satisfied customers in 2019!