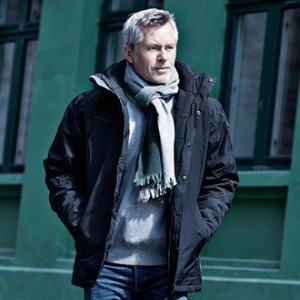 Combining smart Scandinavian design with high performance technical fabrics, Nimbus quite rightly describe themselves as "The Jacket Company" and have earned an enviable reputation for their quality apparel since the company was founded in Copenhagen in 1995.
As a leading supplier of corporate workwear in the East Midlands region, Pennline is proud to be able to offer the full range of Nimbus jackets, from fleeces and body warmers, through to versatile three-in-one designs, to full spec winter coats.
All styles in the range have been meticulously designed at the Nimbus Nordic HQ in Denmark, with top quality performance fabrics and plenty of stylish touches, for that added level of fashionable sophistication.  Many of the Nimbus jackets are smart enough to be worn over formal workwear, making them equally suited to winter commuters and people who enjoy outdoor pursuits, whatever the weather.  Nimbus quite rightly calls this design philosophy "urban elegance".
Known for many years as the "The Jacket Company", Nimbus have more recently branched out into other clothing items, including long-sleeved Oxford cotton shirts, short-sleeved polo shirts, and sweaters and knitwear.  All products are guaranteed to feature Nimbus's top quality design and fabrics, as well as excellent attention to detail and functionality.
Please feel free to contact Pennline to find out more about this exciting and desirable range of Scandinavian apparel from Nimbus.