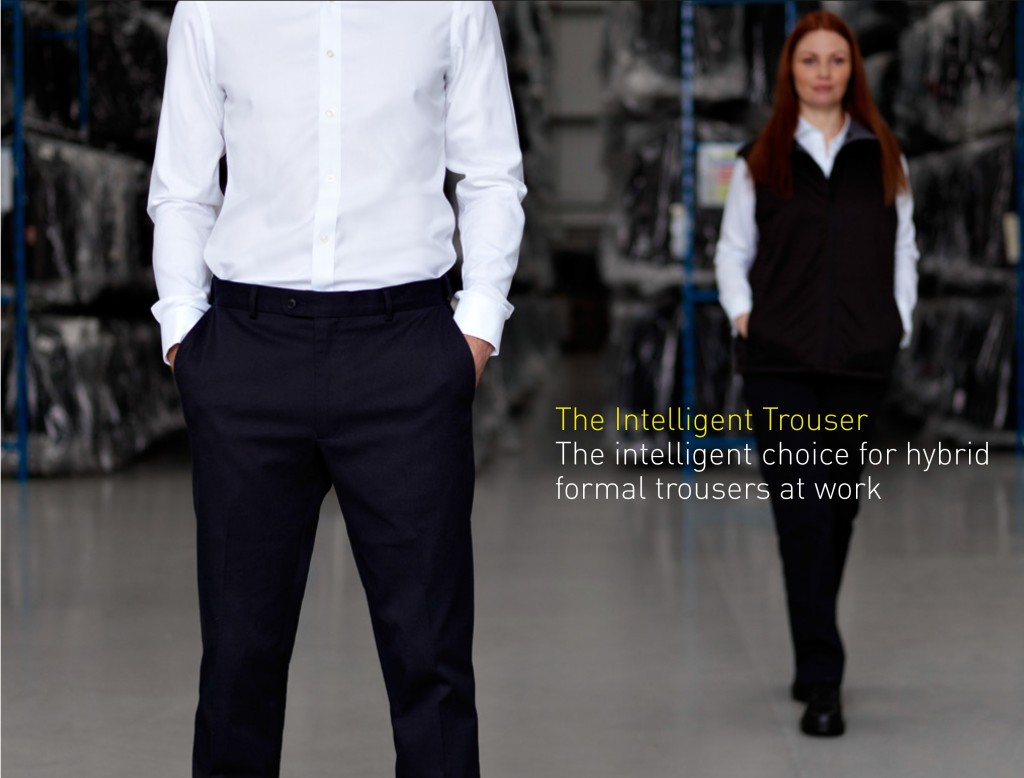 If you are looking for the ideal combination of a smart workwear trouser but with rugged construction and flexibility, then look no further than the "Intelligent Trousers".   The Intelligent Trousers are manufactured by Stuncroft and are now available from Pennline.
Manufactured from a carefully designed hard-wearing polycotton blend that contains 14% lycra, ensuring a durable fabric that offers superior movement and comfort compared with traditional workwear garments.  The cotton element is organically sourced from a sustainable source.
The intelligent waistband includes elastic within its construction, again ensuring optimum movement and comfort for the wearer.
These Intelligent Trousers have been fitted with extra strong zips, thread and waistband to offer superior performance in the toughest work environments.  They are also machine washable, even in high temperature industrial laundries.
The Intelligent Trousers are available in ladies' and men's styles, in either navy blue or black.  Ladies' styles come in sizes ranging from 6 to 24, with leg lengths being short, regular, long or 37″ unfinished.  The men's trousers are available in sizes 28″ waist through to 50″ waist, with the same leg length options as the ladies' version.
We believe these Intelligent Trousers offer the ideal solution to many workwear situations – rugged enough for production and warehousing environments but smart enough for that all-important customer visit or trade show.
Contact Pennline today to find out more about our workwear and PPE ranges.  We look forward to working with you.