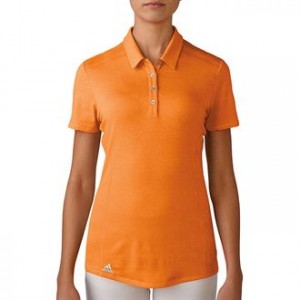 Whether you are a fair weather golfer or a seasoned year-round enthusiast, chances are the summer months will have you yearning for the fairway and the lure of the clubhouse.
Golfing has traditionally been a high-end market for promotional clothing and gifts, and the East Midlands' leading supplier of corporate workwear and teamwear, Pennline offers a broad golfing range including attire and accessories.  These items make excellent gifts for golf-loving customers or prospects, or indeed aspirational teamwear for corporate team building events or charity fund raisers.
With brands including Nike, Glemuir 1891, Callaway® and Adidas®, Pennline offer a broad range of high quality men's and ladies' golfing attire, as well as accessories such as bags, towels, caps and gift sets.
An example of a premium golfing top is the Merino 1/4 Zip Sweater from renowned US manufacturer Callaway®. Made from 100% 400 gsm Italian merino wool, this luxury sweater features Callaway's Opti-Therm™ laying technology and a 1/4 length zip.  With a subtle logo on the right sleeve and chevron on centre back, these sweaters are available in three classy colours – Blue, Grey and Black – and in sizes ranging from Small (38″/40″ chest) to 2xl (50″).
For the ladies, Pennline supply the Adidas® Women's Teamwear Polo.  This high quality shirt is made from a 130 gsm micro piqué fabric that allows superior moisture wicking for enhanced comfort on hot days.  With its four button placket and subtle branding on the front and back, this polo shirt is available in nine fabulous colours, ranging from discreet black and navy through to eye catching yellow, red and orange(pictured).
Golf clothing represents an excellent branding opportunity, since most garments can be printed or embroidered with an organisation's name or logo, making them such an ideal merchandising item- please contact the Pennline team for further details about these customisation options.
Here at Pennline we can't promise to improve your swing or fine tune your putting technique, but we can help ensure you look the part as you step out onto the first tee for that all-important game.