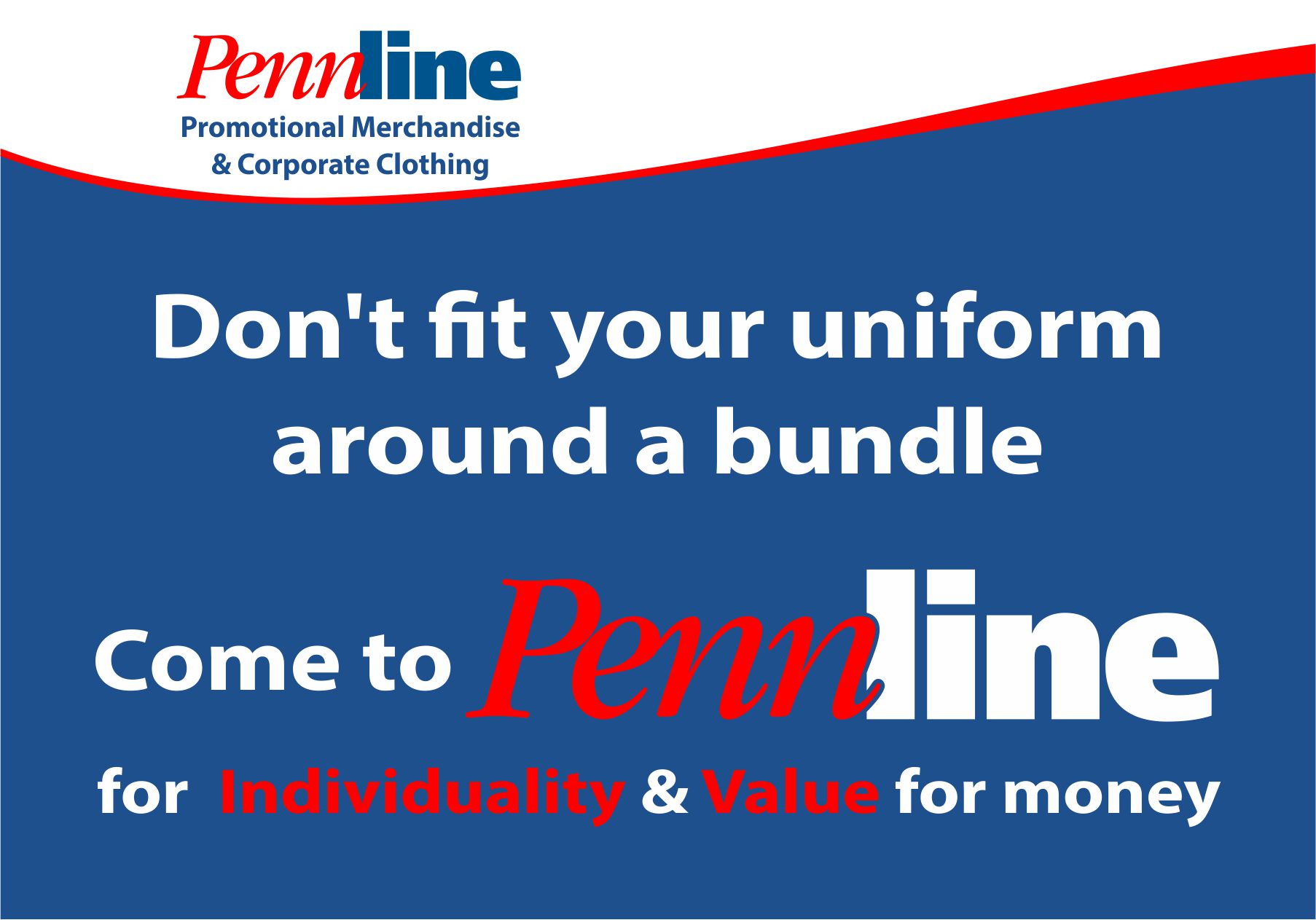 The team here at Pennline, a leading supplier of PPE, workwear and corporate merchandise based in the East Midlands, would like to wish you all a very Happy New Year.  We hope 2021 bring you success and happiness in your professional and personal lives, especially after the unprecedented events of 2020!.
With the start of the New Year, it seems like the ideal opportunity to review you corporate branding, marketing strategy and company workwear requirements.  The team at Pennline are here to help you select the ideal solutions for your organisation.
Pennline supplies a broad range of high profile customers throughout the UK, who value our exceptional levels of customer service, extensive product range and the flexibility and knowledge of our friendly team.
Our range of workwear includes everything from fleeces and coats, polo shirts, t-shirts and chinos, right up to more formal suits, jackets and skirts, plus eco-friendly workwear.  Many well-known brands are available and our range is constantly being updated with new additions and the latest designs.
We also offer a high quality in-house design and printing service for most workwear and PPE items, allowing customers to personalise their clothing with their company logo, name, tagline, contact details etc.
Our range of personal protective equipment (PPE) includes hard hats, safety boots, eye protection, gloves, trousers, high visibility vests and jackets.
In terms of corporate gifts and branded merchandise, we can supply whatever is required to help you achieve your organisation's marketing objectives, from low-cost fun giveaway items through to premium high value gifts, such as luxury pens and branded luggage-ideal for that special occasion, important customer, or as a reward for exceptional employees.
So contact Pennline today, either via info@pennline.co.uk or by phone on 01543 224 333, and let us help you select the ideal workwear, PPE and marketing options for your organisation.