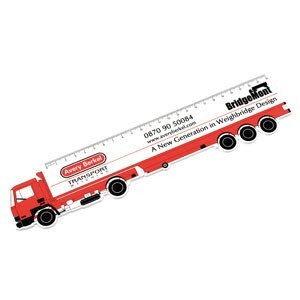 Due to its geographical location and industrial heritage, The Midlands region is acknowledged as a major UK logistics hub.  With its motorways, airports and rail terminals, many freight companies operate in, or through, this region.  For this reason, corporate gifts based on a logistics theme are a popular and appropriate marketing gift, ideally suited to companies directly or indirectly involved with the freight haulage industry.
Pennline, the Midlands leading supplier of corporate merchandise and promotional items, offer a wide range of fun and functional items with a freight/haulage/logistics theme, making them ideal gifts or giveaways for customers, suppliers or business partners.
The impressive range of logistics-related corporate gifts available includes the following:
Lorry shaped plastic rulers – the ideal shape to portray an articulated truck;
Truck/van/aeroplane stress toys made from PU foam;
Truck-themed pen pots and desktidy – great exposure for your brand, sitting on your customer's desk all day!
lorry shaped tape measure – useful for checking the dimensions of your consignment;
Model truck;
Customised USB sticks in various shapes;
Air freshener devices.
In all cases, the items can be personalised with your company name, contact details, colour schemes etc, making them the ideal reminder of who it is your customers should be dealing with.  Pennline has extensive in-house design and printing capabilities, and would be pleased to work with you to develop the perfect solution for your business.