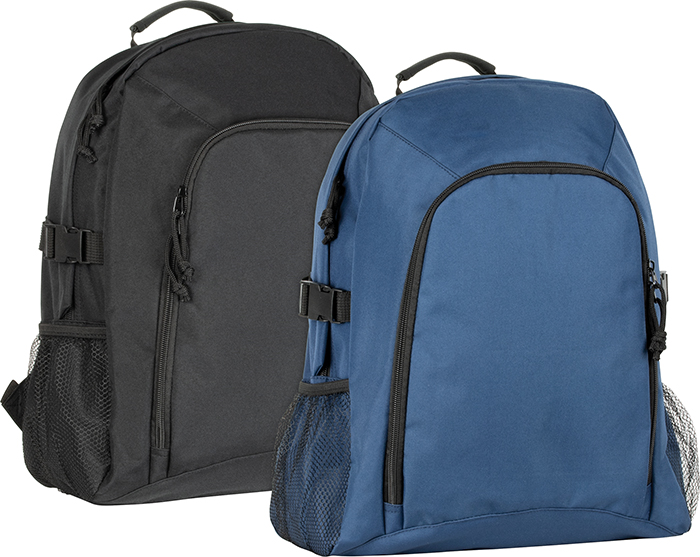 An increasing number of top brands now offer clothing that incorporates recycled plastic materials in their construction.  Established brands such as Craghoppers, Patagonia, Montane and North Face all offer premium clothing that contains up to 10)% recycled polyester, proving that you don't have to sacrifice quality and desirability for strong environmental credentials.  We have written about these product ranges in previous blogs (September 17 for Craghoppers and February 19 for the others) as well as other manufacturers' products such as the Écologie range from AWDis (February 19) and the Stanley/Stella range (April 2019).
In addition to clothing, Pennline is able to supply many other items containing recycled raw materials.  A great recent addition to our portfolio is the eco range of bags and folders, all manufactured from 100% rPET, which is a recycled polymer textile made from shredding, melting then spinning used plastic drinking bottles.
This excellent new range contains a variety of bags in different colours and styles, including shopping bags, tote bags,  backpacks, business/laptop bags, drawstring bags and messenger bags, as well as an A4 zipped meeting/conference folder.
A great example is the Chillenden rPET Business Backpack, which features a padded pocket for you table or 15″ laptop, a zipped front compartment, plus mesh side pockets for holding a drinks bottle.  The Chillenden Backpack measures 39 x 42 x 17 cm and is available in black and blue colours.
Backpacks and bags represent an excellent branding opportunity – they feature large areas that can be printed with your logo or other corporate message.  The Chillenden rPET Business Backpack is no exception to this.
For more information on any of the eco-friendly products available from Pennline, whether it be clothing, bags or other accessories and giveaways, please contact us either by phone or email.  We look froward to hearing from you.