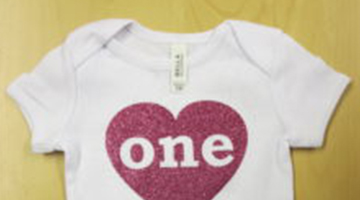 The birth of a child is something to be celebrated, and a great way to do this is with a personalised gift. There is a huge possible selection of items that can be customised with either bespoke embroidery or a range of high-quality printing techniques.
Whether you are arranging a baby shower, running a nursery, or you are a professional studio photographer looking for a novel and unique way to demonstrate your skills, we have every option covered.
In terms of fabric items, choose between a selection of clothing and bath time designs, including the following:
Baby one-knot hat
Baby hooded towel
Hooded bathrobe
Baby blankets
Padded comfort blanket
Cotton bibs
Short sleeve striped t-shirt
Short sleeve romper suit
Showerproof rain jacket
Most of the above items are available on a wide range of great colours – please contact Pennline for further details on colour and size options.
Personalisation of baby wear not only adds a bespoke and fun finish to a garment, but it also provides some important identification, for environments such as nurseries where many youngsters are likely to have similar items.
Other items that lend themselves well to the personalisation include mugs and drinks coasters. All of these can be printed with high quality colour imagery, plus the baby's name and date of birth, for example, making them ideal as a personalised souvenir for friends and relatives, or as a sales aid for a local family photographer.
If you think that the lucrative baby market is something we help you with, we would love to hear from you. You would be gaga to work with anyone else!