When you rely on your workwear for more than simply looking part of the team, when you require that perfect combination rugged design and supreme comfort, you can trust Pennline to offer the broadest range of clothing for hard-working professionals.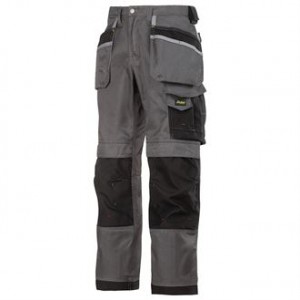 Designed to offer durability, performance and functionality, Pennline can supply your organisation with the ideal workwear solutions to suit all requirements, including tradesmen, construction workers, service engineers and anyone lucky enough to work in the great outdoors.
Our workwear trousers feature hard-wearing fabrics and a multitude of pockets for small tools and equipment.  Many designs have compartments for knee pads, offering the ultimate level of protection and comfort for anyone required to spend time on their knees as part of their working day.  A number of designs of workwear shorts are also available, for the warmer months and in situations where full leg coverage is not a requirement.
A wide range of tops and jackets is available, including body warmers, gilets/waistcoats, lightweight shell jackets, and more robust jackets and coats offering the ultimate in weather protection, featuring varying levels of water/wind resistance and breathability.  Available in different styles, colours and a broad range of sizes, including versions tailored for ladies, Pennline can ensure that every member of your team is equipped with comfortable, stylish and practical outer layer clothing, capable of withstanding anything that their working environment throws a them.
To complement our range of trousers and jackets, we also offer a range of warm and practical gloves and hats, as well as all-in-one coveralls for garage/maintenance workers.
Pennline are the workwear experts in the East Midlands, with a friendly and experienced team ready to assist you with your selection of high quality professional clothing and PPE, so contact us today and we will be pleased to help you make the right choices for your workforce.