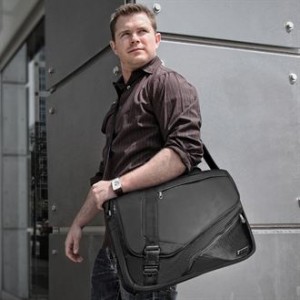 With Pennline's range of top quality designs from the renowned Ogio brand, you are sure to find the perfect bag for every occasion. Ogio's impressive range includes work bags, backpacks, sports bags and airport-friendly travel bags, all offering a variety of sizes and useful features.
Most bags have dedicated compartments for laptop protection, with styles suitable for most 13″, 15″ and 17″ computers and offering easy access/removal at airport security.
The superbly designed Ogio bags also feature a variety of other pockets and pouches, to store and organise everything from your power supply and mouse, to folders, files and other assorted stationery.  Some additional space for clothing and toiletries, making them ideal for short business trips.
Made from high quality materials, Ogio's range of bags features padded, adjustable straps/handles and ergonomic smooth-action zippers.  All products in the range boast a three-year limited manufacturer's warranty for extra peace of mind.
So whatever your work or luggage requirements, Pennline is sure to find your ideal products from the Ogio range.
These bags have been designed with the corporate products market in mind.  Most styles feature an area on the front of the bag that can be personalised with a printed company name or logo– please contact Pennline for further information about our in-house printing capabilities.