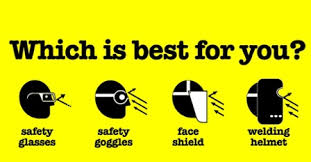 Your eyes are at risk from injury in a wide range of professional and domestic situations.  These risks can be reduced dramatically with properly specified eye protectors.  These essential items of PPE include safety spectacles, goggles, face screens, faceshields and visors, each offering a solution to a particular set of risks and functional requirements.
Whether it is protection from dust, sharp fragments, chemicals, molten metals or the light emitted in welding processes, Pennline has the eye protection products you require, whatever your profession, activities, or industry type.
All of Pennline's PPE products are fully certified to the relevant European standards, meaning you can rest assured that your team are getting the very best protection that has been tested and approved by the relevant authorities.
Eye protection forms only a small part of our PPE product offering here at Pennline.  Please get in touch to find out more about our full range of products and services.